Oil Storage Tank Manufacturers in India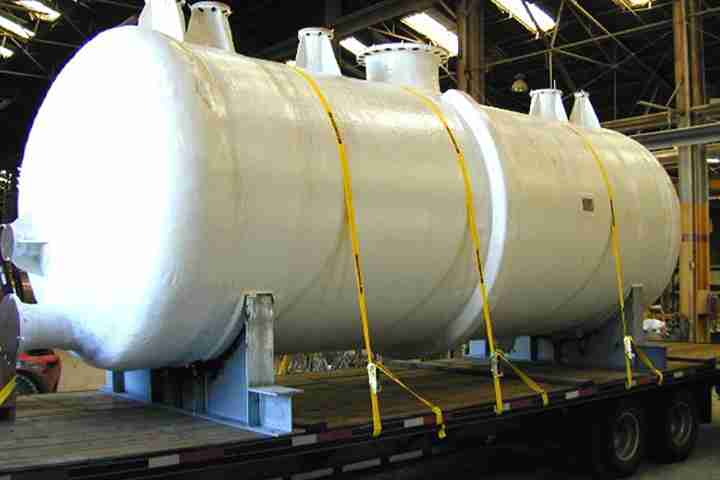 Are you in need of a dependable and secure solution to store your valuable oil reserves? Mekark Industry Equipment proudly presents the Oil Storage Tank manufacturer in India, a fortress of reliability and safety that guarantees the integrity of your precious oil. Step into the future of oil storage with us and witness the cutting-edge features that make our tank stand out from the rest.
What is an oil storage tank?
Oil storage tanks are crucial components in industries involved in oil production, refining, transportation, and distribution. Oil Storage Tanks are typically made from materials that resist corrosion and leakage, ensuring the safety and integrity of the stored oils. They often feature protective coatings to prevent corrosion and secondary containment measures to minimize the risk of environmental contamination in the event of leaks or spills.
Features That Define Excellence
Our Oil Storage Tank boasts a rugged and durable construction, providing a sturdy home for your oil. Rest easy, knowing that your valuable resource is in the safest hands. Your peace of mind matters to us! Our tank is equipped with advanced safety features like leak detection systems and secondary containment, ensuring that any potential mishaps are nipped in the bud. We understand that your oil storage needs may vary. That's why we offer a wide range of customization options, tailoring the tank to meet your unique requirements with precision. Our Oil Storage Tank optimizes every aspect of storage, allowing you to manage and access your oil with ease.
Why Choose Mekark Industry Equipment for Oil Storage Tank mnuafcturer?
Your oil deserves the best protection, and we deliver just that! Our Oil Storage Tank is engineered with the utmost safety and care, minimizing any risks associated with oil storage.
With a wealth of experience in the industry, Mekark Industry Equipment stands tall as a pioneer in crafting superior oil storage solutions. We believe in delivering nothing but the best. Our Oil Storage Tank is constructed using high-quality materials, ensuring its longevity and reliable performance.
Worried about regulations? Fret not! Our Oil Storage Tank meets all industry standards and regulations, giving you the confidence of a compliant and secure storage solution. Elevate your oil storage experience with Mekark Industry Equipment's Oil Storage Tank. Join hands with us to protect your valuable resources, streamline your operations, and ensure a future of reliability and safety. Witness the difference as you choose a tank that prioritizes your needs and guarantees the utmost care for your oil. Welcome to the world of efficiency, innovation, and peace of mind—welcome to Mekark Industry Equipment. Contact us now to explore the possibilities and secure your oil storage future.