Efficient Heating Solutions for Industrial Sectors with Hot Air Generator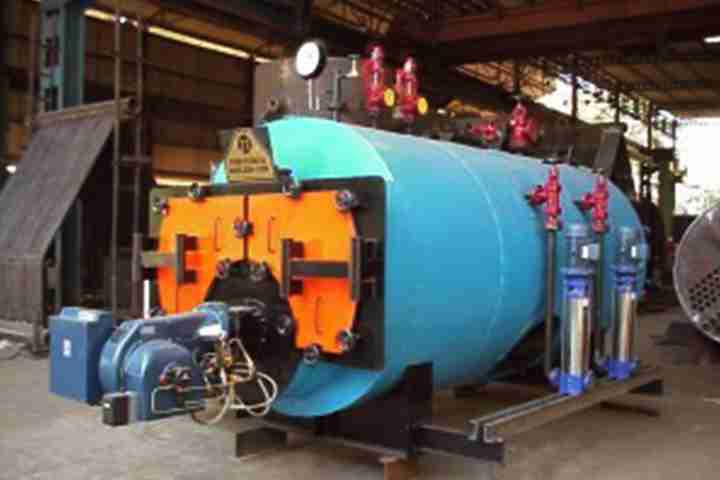 Mekark Industry Equipment is a leading provider of high-quality Hot Air Generator designed to meet the heating needs of various industrial applications. Our Hot Air Generator is meticulously engineered to deliver reliable and efficient performance, ensuring optimal heat generation for a wide range of processes.
What is Hot Air Generator?
Hot Air Generator is specialized heating systems that provide a continuous hot air supply for industrial processes. This heated air is then directed to the desired location or process, providing a consistent and controlled source of heat.
Advantages of Using Hot Air Generator
Using Hot Air Generator for industrial heating offers several key advantages:
Our Hot Air Generator is designed for high energy efficiency, minimizing heat loss and optimizing fuel utilization.
Hot Air Generator ensures uniform heat distribution throughout the application area, promoting consistent and reliable heating. This is particularly beneficial for processes that require precise temperature control and uniform heat treatment, ensuring quality and efficiency in production.
Our Hot Air Generator is versatile and can be adapted to suit various industrial applications. They can be integrated into different systems, such as drying, baking, melting, and curing processes, providing versatile heating solutions for a wide range of industries.
At Mekark Industry Equipment, we prioritize environmental sustainability. Our Hot Air Generator adhere to strict environmental regulations and incorporate advanced combustion technologies to minimize emissions. By choosing our generators, you contribute to a greener future while meeting your heating needs.
• Our Hot Air Generator is designed with user-friendly controls, safety features, and clear instructions, ensuring easy setup and operation. This saves valuable time and resources during installation, allowing you to focus on your core business activities.
Benefits of Choosing Mekark Industry Equipment for Hot Air Generator
We are committed to delivering the highest quality Hot Air Generator that are reliable, durable, and built to last. Our generators undergo rigorous testing and adhere to international quality standards, ensuring optimal performance and longevity for your heating requirements.
Mekark understand that each industry and application has unique heating requirements. Our experienced engineers work closely with clients to provide customized hot air generator solutions tailored to their specific needs. We consider factors such as heat output, temperature requirements, fuel type, and space constraints to design a system that meets your precise specifications.
We understand the importance of timely project completion. With efficient operations and a streamlined supply chain, we ensure prompt delivery of Hot Air Generator without compromising on quality. We focus on meeting project timelines and delivering reliable heating solutions that meet your business needs.
Experience the benefits of Mekark Industry Equipment's high-quality Hot Air Generator for efficient and reliable industrial heating solutions. Contact us today to discuss your heating requirements, receive expert guidance, and find the perfect hot air generator solution tailored to your needs—Trust Mekark to deliver superior performance, energy efficiency, and customer satisfaction with our Hot Air Generator.